NEAR Protocol is a smart contract platform which focuses on developer and user-friendliness. With GameFi and blockchain gaming becoming the next big thing, let's look at some of the gaming protocols that are currently live on NEAR. Specifically, we will be looking at:
Chain Typing

Pixel DApps: Pixelparty, Pixelpets, and Cryptoheroes.

Lands

Zomland
Pumpopoly
Chain Typing
Chain Typing is a play-to-earn game that helps you improve efficiency at typing. You will need to own a character to play the game, as represented on the Leaderboard. Initially, there will only be 30 characters available to play the game. As the game scales, there will be more playable characters available. The characters can be used as an ad space to hold descriptions.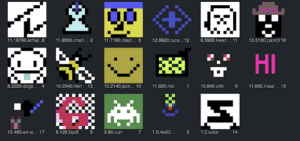 Donations will go to the game's funds to help further the game. The chain character minting fees are also donated to the game's funds and are non-refundable.
Pixel DApps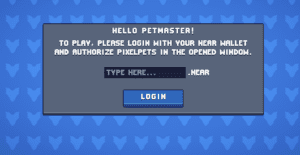 Pixel DApps has created three games for the NEAR ecosystem, namely:
Pixelparty

Pixelpets

Cryptoheroes
#1 Pixelparty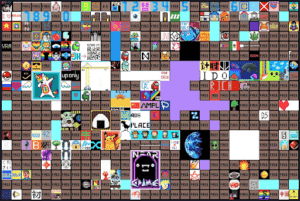 PixelParty is one of Pixel Dapps games. It is an NFT Frame showcase with a total supply of 600 tokens. Along with that, you must note the following:
Every token that you own allows you to draw on a 20x20px frame.

Users can buy different connected frames to draw a larger frame.

All frameholders receive rewards from the pixeltoken ecosystem.

Active frameholders with a minimum amount of frames get to participate in the DAO.
Here is how to participate in PixelParty:
Connect with your NEAR wallet.

Pick and buy one of the available frames.

Your frames will be located in the sidebar.

You are free to draw, edit or list them on the marketplace.
#2 Pixelpets

PixelPets is a game created by Pixel DApps to trade and battle with your pets. It is an NFT game wherein each token represents one of the 60 different pet types. In addition, each pet has one of the four rarity traits – common, rare, epic, and legendary. The trait affects the pet's different attributes like strength, quality, and level. In PixelPets, you can:
Hatch: Collect pet eggs and hatch them. You can only hatch one egg at a time. The higher the pet's rarity, the longer it takes to hatch the egg. 

Train: By training your pet, you can raise the quality rank. You can train your pet by sending them to the gym.

Evolve: After gaining enough experience points and getting the desired quality level, your pet can evolve to the next level in the evolution chamber.

Fight: Farm experience by dueling with other petmasters. You can also fight in the colosseum and earn prizes and honor.

Marketplace: Buy and sell your pets with pixeltoken.
#3 Cryptoheroes

The third game created by Pixel DApps is Cryptoheroes – a blockchain-based game focused on PvE looting, trading and forging items, and fighting bosses with friends to earn PXT. Enter dungeons, defeat minions, and gather loot. 
How do you earn PXT:
Team up with your allies to join raids, defeat evil bosses, and compete for weekly PXT rewards.

Collect powerful items and sell them on the marketplace.

You can also reforge your items to improve your existing gear.
How do you participate in raids?
Every raid has 8 players. 

Raids take place on a weekly basis.

The top 20 raids are rewarded each week.
NEAR Lands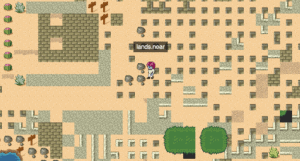 NEAR Lands is a decentralized, 2D multiplayer blockchain-based game. You, as a player, can walk around or build a pixelated land-based open world game. Players can:
Create their own characters and items.

Talk to friends.

Engage with other participants in the online universe.

Players can explore the landscape and create an immersive and interactive online realm.
Zomland
ZomLand is an interactive NFT & Play-to-Earn collectable game with exciting gameplay and a lot of fun to be had. You take on the role of a leader of an army of zombies and monsters to battle with other users all over the world and achieve your goals.
The logic of the game starts from Lands. Each land can produce a zombies. You can mint zombies every day (the number of zombies depends on the type of land).
You can claim zombies every 24 hours using your lands.
A monster is a very strong zombie with additional features:
Sold in Market
Transferred to another player.
Destroyed to get ZML Token .
Can take a part in Land Discovering  (you may find valuable items or come across monster hunters there).
Take a part in Battle Arena .
Increase the profitability of Staking .
Receive airdrop bonuses and whitelist in our next games (based on Monster Card Rarity).
Pumpopoly
Pumpopoly is a virtual real estate simulator reminiscent of classic board games. Playable on all devices, the game features pixel art on an animated HTML5 canvas.
Gameplay is simple. Players collect a salary from the treasury on every move. Simply click 'Drive& Claim' to claim your salary!
Players who park at player owned land pay rent to the landlord. Parking is free at all city owned properties. Deeper incremental clicker game mechanics exist beneath this simplicity.
Unlike the classic board game, Pumpopoly does not contain a fixed amount of properties. New land is added as players buy or improve property. This mechanic guarantees that the average cost of rent is always less than the salary paid. New land is added at a higher price to ensure your satisfaction.
Level up by buying more land or inviting friends. Earn 50% bonuses when your friends buy land. Progress through 5 levels and upgrade your land at every step. Build bigger buildings to maximize your rental income. The best buildings have a 16x rent multiplier!
Players may buy and sell land on the in-game market or export to NFTs. Pumpopoly tokens can be traded at ref.finance.
Conclusion
NEAR gaming ecosystem is still young, but it's already showing a lot of promise. So make sure to stay tuned and keep an eye out on the newer projects being built on NEAR.